Why Are Online Slots Illegal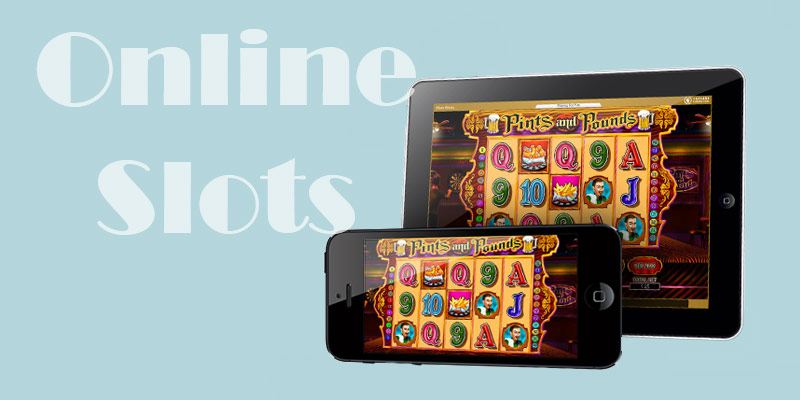 Before a sheer panic breaks out across the country, we should immediately tell you that you don't need to worry. You can still play your favorite pastime! Online slots are still very much legal in the USA on a federal level. Admittedly, the Unlawful Internet Gambling Enforcement Act of 2006 made things difficult for online casinos. It declared that it was illegal for banks to accept payments from these websites. Nevertheless, we don't have a federal law that prohibits the actual act of playing these games.
What's more, sometimes, certain landmark decisions are vague so much so that they remain open to interpretation. This destiny befell the Federal Wire Act of 1961 as well. Ever since it was introduced, people had varying opinions on it. The majority of them believed that it banned online gambling (i.e., casino games and poker). But this all changed in 2011 when the Department of Justice specifically said that this act was only applicable to sports betting.
Therefore, playing online slots in the United States is legal as long as particular state law doesn't prohibit it. With this in mind, you should always check whether your state allows you to enjoy this game. This is because every state can have its own gambling laws which govern the legality or illegality of online gambling. Some of them are extremely strict when it comes to this. For instance, Utah, Washington, and Kentucky seem to be against it. Yes, even the home of the Kentucky Derby is not that supportive, although it permits lottery and parimutuel betting.
Wagering Across State Lines
Regardless of how strict or lenient a state is towards it, each casino has another thing to mull over. The government says that interstate online gambling is illegal. Of course, this doesn't exert any influence on the transactions which take place within a particular state. However, betting across state lines is not allowed. This means that online casinos also have to ensure that they accept only wagers from the state they're targeting.
Some states, such as New Jersey, have been open with their opinion on this decision — they aren't in favor of it. According to them, they'll end up losing millions of dollars, which is an exorbitant amount of money. Everyone thinks that they'll move mountains in order to alter this revision. They hope to reach an agreement with the Department of Justice, but this seems to be far-fetched for the time being. From your part, if you want to wager real money, this is another thing you need to contemplate. So all you have to do is choose a gaming site which is within your state, and you'll be good to go.
What to Expect in 2019?

Some major changes occurred in the USA in 2018. They are worth mentioning because of their positive and negative impact on the online gambling industry. Even 2019 has brought some good news — New York has enacted legislation that'll permit Internet poker, whereas Pennsylvania seems to be preparing to compete with other states in this industry. Let's go over some of the significant events.
The Midterm Elections and Their Influence
The Midterm elections exerted a positive influence on this industry in November 2018. As a case in point, we'll mention Michigan, where residents re-elected Brandt Iden. He plays a vital role in that he's hugely pro-gambling. He has made it clear that he won't stop until Michigan legalizes online gambling. Apart from Michigan, Arkansas approved a bill to legalize casinos in four of its counties: Garland, Jefferson, Crittenden, and Pope.
The New Interpretation of the Wire Act
The Department of Justice announced in January that they had examined the Wire Act once again. They affirmed that interstate betting was illegal and that it didn't only apply to sports betting. This new interpretation now includes all forms of gambling. Understandingly enough, this has made everyone question the fate of some of the online sites. In addition, it might stall some states from even considering allowing online gambling. Rod Rosenstein, the Deputy Attorney General, postponed the implementation of this decision until April 14 so that casino operators could adjust to it.
States that Might Legalize Online Gambling
Several states might move forward and draw up legislation to allow online gambling: New York and West Virginia.
In New York, Joseph Addabbo has put forward Senate Bill 18 whose objective is to legalize online poker for those aged 21 or over. If this passes, then New York will issue online poker licenses, 11 of them to be exact. However, it remains to be seen whether this is going to be successful or not.
Additionally, West Virginia might also become a new safe haven for the players. Its lawmakers are trying their best to introduce a new bill which will legalize online gambling. But bear in mind that they're attempting this for the third year in a row. If it gets approved, then residents of this state will be able to enjoy poker and other casino games.
Overall, one thing is for sure — the new opinion on the Wire Act has brought about a lot of uncertainty, and people wonder to what extent online gambling is going to change. For the time being, New Jersey is preparing its advocates to take legal actions against the Justice Department. Their goal is to obtain data which would indicate that this decision is harmful and should be changed.
Where to Play for Now?
You can play online slots at any reputable website that operates within your state. If you come across some, make sure to select the one which seems to be attracting other players as well. Furthermore, you can always determine whether a site is reliable by checking what other players think about it. If they didn't encounter any problems with it, then it might potentially be a good place for you to spend time spinning the reels.
Besides this, it's vital that it offers a wide range of titles to keep you entertained. After all, you don't want to go over their selection of slots in a matter of few visits — that would turn out to be tedious, trust us. Lastly, it should strive to come up with a vast number of promotions that'll extend your playtime and assist you in getting the winning combination in the end. Generally speaking, those casinos which offer deposit bonuses and free spins are the most appealing ones to players. It makes them feel valued and welcome — some of them go as far as only accessing a website if it meets their requirements regarding bonuses.
Frankly, it's not a difficult task for the residents of Nevada, New Jersey, and Delaware to locate their go-to site. All of these states allow online gambling and are cashing in on its popularity. And the Garden State seems to be severe competition for Nevada. In fact, it earned $33.59 million in January 2019 alone. This goes to show that, no matter what the Supreme Court or the Department of Justice's decision will be in the future, gamblers are still bent on wagering and nothing can dissuade them from it.
Let's See What the Future Holds
The online gambling industry in the USA remains in the gray area due to some of the legislation that is yet to be further clarified. For this reason, we should always be aware of the changes that are occurring. Who knows — maybe more states are going to join the likes of Nevada and New Jersey and concur with their stance on online gambling in the near future.