How Do Online Slots Work?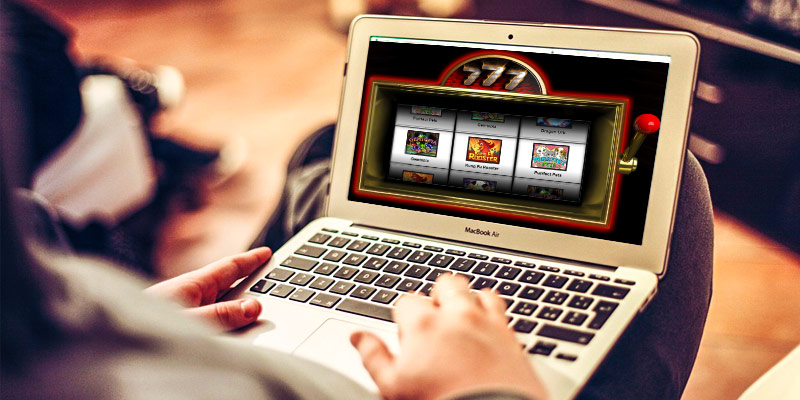 There is a bunch of misconceptions that are believed to govern the way online slot machines work. If you are one of those people who are thrilled with this way of earning money, but you have no idea how the slots actually work, you came to the right place.
We will provide a quick breakdown of how gaming developers perfected the way these machines operate.
Random Number Generator
We are all familiar with the fact that in order to score a winning combination on a slot machine, all you need to do is make a maximum bet on a particular payline and spin the reels, right? Okay, but how the machine operates and determines that result? This is when Random Number Generator swoops in and guarantees an entirely random and fair outcome. This program ensures safe and fair gameplay by providing random results for almost all casino games offered at the site. For instance, it determines where the ball is going to land in Roulette or decides on the hand in virtual Blackjack.
It is important to emphasize that each spin on the reels will be a result of newly randomized numbers, so there is no such thing as a 'hot run' in slots. In reality, the last spin has absolutely nothing to do with the result of the next one. So, bear in mind that your luck is purely determined by mathematical equations and not by the amount of luck you brought in. We hope that things are a bit clearer now!
Return to Player
You should not have a lot of doubts about this segment of the machines since all you need to do is to look for the highest percentage possible. So, what is a Return to Player (or more familiar — the RTP) and what it has to do with your winnings? To be clear — a lot, and the best thing is that it is a no-brainer. This refers to how much of total amount of placed bets on a particular slot will be paid back to players over a certain period. This amount is always expressed as a certain percentage, and all you need to do is look for the highest one. The higher the rate the slot machine offers, the more often you will have an opportunity to win.
The RTP is usually set the way that represents the average value of accumulated RTP percentages of all games in the casino library. You should think about RTP as the flip side of the house edge. For example, if you are aware that the house takes advantage for a particular game of 5%, then you should do the math and realize that the RTP could be set as 95% (100%-5%). Hence, if you got 100% RTP, that would mean that you have the same odds of winning as the casino, and unfortunately, that is never the case. Another important note — if you wish to know about the frequency of winning, you shouldn't be checking this number but the volatility of slots. However, we will discuss that a bit later.
Bonus Features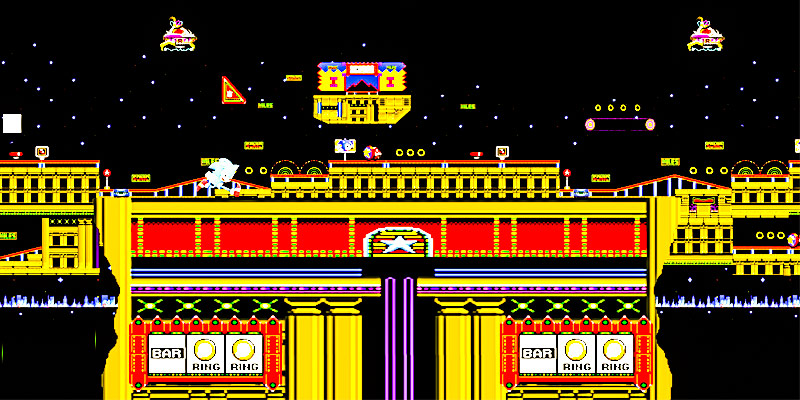 This part is usually easy to understand since the incorporated bonus scheme is often well complementing the slot's theme. This way, you are already familiarised with the main characters and the action, all that is left to do is get that winning combination.
The bonus features are rewarded by attaining a certain number of particular symbols on the reels, and you can count on most modern slots to have at least one or two included in their offer. You don't need to be a slot veteran to be able to get the most of them since all you need to do is to hope that you'll hit them on the reels. Don't be afraid to risk it a bit since sometimes you could be looking at a handsome reward. Aside from bonus features, you will encounter many free spin rounds included in the promotional scheme. They are pretty self-explanatory, and it usually depends on the requirements of the online or land-based casino. Some require that you hit at least 3 symbols to get the free spin round, but in the majority of cases, it is enough to hit them anywhere across the reels. This feature will come with different kinds of bonus features such as multipliers or stacking wilds, and their sole function is to multiply your prize.
Scatter symbols will be your best friends since they are one step away from lucrative bonus rounds, and all you need to do is hit at least two or three on the reels and get another bonus round. As for wild symbols, they vary from one slot machine to another, but their main goal is always to substitute for the symbol you're missing. These features and their function are always explained on the site; all you need to do is take care of how much you're investing and hope for the best.
Progressive Jackpot
There is not much to say about the progressives, but to mention their main qualities — they're risky but awesome! They offer an opportunity to cash in big and, usually, come with great incentives. The way these machines work is that a large group of online casino games is often linked to the same prize pool, meaning that you can expect the highest rewards if the larger group of players contributes to jackpot's growth. The main reason behind their name is that they keep growing until someone scores it big, and they tend to grow really quickly. Long story short — yes, they offer massive jackpots, but your chances of winning are usually astronomically small.
Even though there is a $3 million jackpot promised, one in a million shot still remains one in a million shot.
Volatility of Slots
This term is used to describe the amount of risk you'll be taking by sitting in front of a machine. It represents the frequency of your winnings and how much you can expect. Obviously, those are not accurate and sure predictions, but it can help you in selecting your type of the machine.
For instance, low volatility slots are not a favorite for a classic risk-taker, and they have the reputation of providing small payouts. That is not always true, but you can expect that the game will be thrilling and that there is not a lot of boredom since you get those little wins every once in a while. They are small, but they are happening often, making your sessions more entertaining. Of course, you could be hoping to win that massive jackpot on a low volatility slot too, but please bear in mind that the chances are smaller and for a good reason. You haven't been investing that much, but still, you are getting something after every other spin? So, you shouldn't be expecting a massive jackpot on the scale of high volatility games.
High volatility slots are on the other side of the coin, and the difference between the two is rather noticeable. The payout percentages on this type of machines are set high but are not that frequent. You could be spinning the reels for hours, spend a considerable size of your bankroll, and the machine will have nothing to show for it. However, when all of a sudden the symbols line up — bam! You got yourself a large payment, and your session was worthwhile. This type of games is preferred by risk takers who are equipped with a nice size bankroll.
Busting the Myths!
People tend to believe in myths such as "golden hour" or the lucky streak they may hit by sitting at one machine for hours, and it is entirely understandable since it is a part of human nature. Bear in mind here is no wagering system that could help you to beat the house edge successfully, but there are ways to play smart.
For starters, it is good to learn about the functionality of the slot machines instead and be familiar with all terms related. When you do that, you are much more prepared for all winnings and losses that will come ahead.
We hope that we were of some help in clarifying the way that slot machines work, and that you are ready to score that winning combination with ease. Good luck!